Pioneer WV Online Banking Services & Bill Pay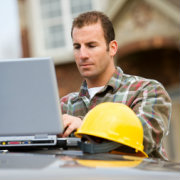 Go beyond the branch with online banking services and bill pay. Pioneer members stay on the move — whether checking balances around town, paying bills bedside, even retracing forgotten transaction history from a never-before-seen Appalachian cabin.
Online banking services and bill pay is easy to use. And it's always at your disposal — from anywhere you have internet access. Where it takes you? Now that's up to you.
Benefits

Free, 24/7 online banking:
Check balances
View recent transaction history
Transfer funds between your Pioneer accounts
Access e-Statements
And more!
Includes free online bill pay service
Make secure payments in seconds
Schedule future or recurring payments
Save money on postage
Save time in delivery

Have a question? Check our online banking FAQs.

Bill Pay

Pay who you want, when you want, where you want. Pioneer online bill pay puts payments on your schedule. Set up recurring bill payments, pay businesses or pay people, plus keep an online record of your receipts.

Signing up for online bill pay is easy! Simply log in to online banking and click the 'Bill Pay' tab.

e-Statements

See the exact same monthly statement information sooner when you switch to e-Statements. Expedite your statements electronically, while sidestepping unnecessary paper waste.

Access your e-Statements directly through online banking, no waiting around on delivery. e-Statements are even less prone to tampering than statements by mail. But best of all, e-Statements are free!